Kenny Ortega & Ko – Part V. Back in the future
Today new world tour "Still the King" of command This is it together with Travis Payne has been declared.
The strange schedule of show. Every day – a new city.
Probably Shannon Holtzapffel will interrupt performances in Whitney Houston tour "NOTHING BUT LOVE".
Of course, because he has a contract with Michael Jackson for 2 years.
© arvenru 2010
HOAX M.J.
Blogs our believers & our forum
BLOGROLL
Archive
michaeljacksonradio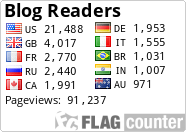 Pages