Another joke from TMZ
Originally published оn  http://arvenru.wordpress.com/
About an hour ago TMZ added an article Joe Jackson — Dr. Murray Held MJ Drug Intervention with photo Joe and … well-known actor John Amos named Conrad Murray.
See…
A few minutes later photos in the article was replaced with a new one.
Regular jokes from TMZ … Lol
©arvenru_2010
HOAX M.J.
Blogs our believers & our forum
BLOGROLL
Archive
michaeljacksonradio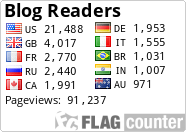 Pages