Posts Tagged 'michael jackson christmas'
More than one year ago we created a youtube channel – http://www.youtube.com/user/MJisALIVEru . It united believers from Russia and CIS/ from forums jacksonlive.mybb.ru and vivere.mybb.ru. Many people would like to express their love to Michael and to continue his good deeds.
I would like you to watch some of these Christmas videos in my blog. They are done with great love from all my heart!
Merry Christmas Michael!!! Merry Christmas dear believers!!!







HOAX M.J.
Blogs our believers & our forum
BLOGROLL
Archive
December 2021
M
T
W
T
F
S
S
1
2
3
4
5
6
7
8
9
10
11
12
13
14
15
16
17
18
19
20
21
22
23
24
25
26
27
28
29
30
31
michaeljacksonradio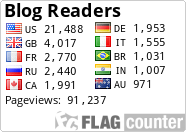 Pages